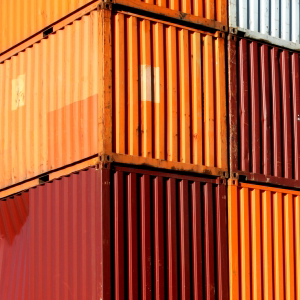 ISF Filing Basics for Ocean Imports to USA
ISF basics
Many importers are taken by surprise by US Customs regulations requiring ISF filing for all ocean cargo entering the USA. The most basic explanation for having to file ISF is so US Customs knows the contents of, and the importers of, every container entering the country. The ISF filing regulation allows US Customs to easily verify and track all goods that are inbound, as well as those importers of record who are bringing in the items.
This is a sound system for making sure nefarious or illegal goods do not enter US ports as well as holding US importers of record accountable for their actions.
ISF filing services
US customs will NOT file ISF directly on behalf of a US importer of record. All importers wishing to import goods via ocean freight must employ a licensed US customs broker who will file ISF directly thru electronic data interchange to US Customs. ( EDI )
We are a licensed US customs broker with direct connection to US Customs. We file many ISF's on a daily basis for inbound ocean shipments all across the USA.
ISF basics.. data sheet
Your foreign manufacturer or supplier will most likely be able to provide you an ISF data sheet pertaining to the items you have purchased. The ISF data sheet is a comprehensive report on: the country of origin, the manufacturer, the items being shipped, the vessel it is being loaded on, the container it is packed in, the port it is going to, and the US importer of record.
 ISF + Customs Clearance
Many ISF filers do not realize the ISF filing does NOT include full customs clearance of goods with all duties paid in full. In order to pickup or deliver your goods they must be fully cleared though US Customs as well. Either by formal/informal entry, or through a US customs bond which has been purchased and setup in advance. Informal and formal entries often pertain to one time or infrequent shipments. Customs bonds are associated with a regular flow of similar goods brought in by an importer of record. If you need to file ISF, it is more than likely that you will need customs clearance as well. We can perform both services on your behalf in one seamless transaction.
ISF + Clearance + Last Mile Delivery
Once your ISF is filed, your goods will be cleared upon arrival at the US port. This means they can be picked up by yourself or a trucker to be delivered to the final USA destination. We call this last mile delivery. We can include last mile delivery services into your ISF transaction by request. Part of our service also includes tracking tracing and regular updates by our import pros.